The Spherical Sail
Martin Kot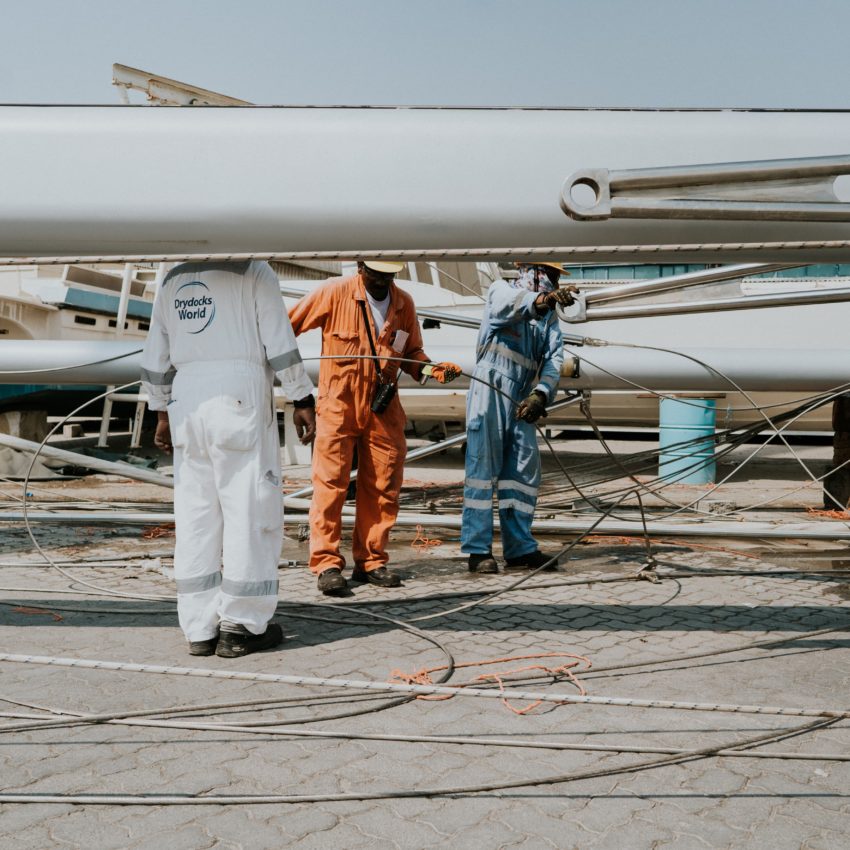 The Spherical Sail
The journey with the Spherical Sail begun in September 2018, when Legacy Landmarks was selected by Emaar Properties to transform Sureyya V – the boat belonging to the developer, to a work of art that would become a landmark of a newly built residential area. Creek Harbor was soon to become the most prestigious location in Dubai, with the tallest building in the World and home to thousands of residents.
Our intention was to create an artwork that would give them the feeling that they had found a safe and luxurious haven while preserving the form and functionality of the boat. Being a symbol of freedom and unlimited possibilities to reach for the unknown, we believed that the boat had to keep its spirit.
Thus, the original sails were replaced with an installation which entails a 4-sail layout with similar measurements of the Sureyya V yacht composition. Made up of 166 stainless-steel spheres in 20, 25, 30 and 40 cm diameter, the whole construction is beautifully matching the aluminum mast base structure. The spheres are polished into mirror finish to reflect light rays in an eye – catching and mesmerizing way, reflecting the surrounding facades – colours of the sky and water during the day, and featuring a programmable light set up during the night to fit any mood and style.
The entire installation was carried out in the docks, with the use of the latest technologies, including e.g. 3D printing for security fastening.  After 9 days of intense and meticulous work, the artwork was transported to DCH Marina.
Inspired by the perfection of spherical shape, curiosity, and desire to settle new lands, the Spherical Sail artwork found its final destination in Dubai Creek Harbor.