Cube Sphere Gold
Cyril Lancellin
The Cube Sphere Gold was installed in June 2021 in Paris, La Défense as a part of the fourth monumental open-air exhibition – Les Extatiques.
The artwork presents a decomposition of a volume enclosed in a cube body. It is made of hundreds of steel spheres, which thanks to the meticulous finish have this mirror-polish reflective glow. The cube is hollowed out by 3-dimensional passages and breakthroughs, giving the impression of both – fullness and emptiness.
The artist invites the visitor to immerse himself in the material. The sculpture connects the infinitely small and the infinitely large, the human scale and the scale of the city. It is a kinetic experience open to public space, at your fingertips.
Visitors can enjoy this, and 68 other works of art exhibited between La Défense and the gardens of La Seine Musicale until October 3rd, 2021.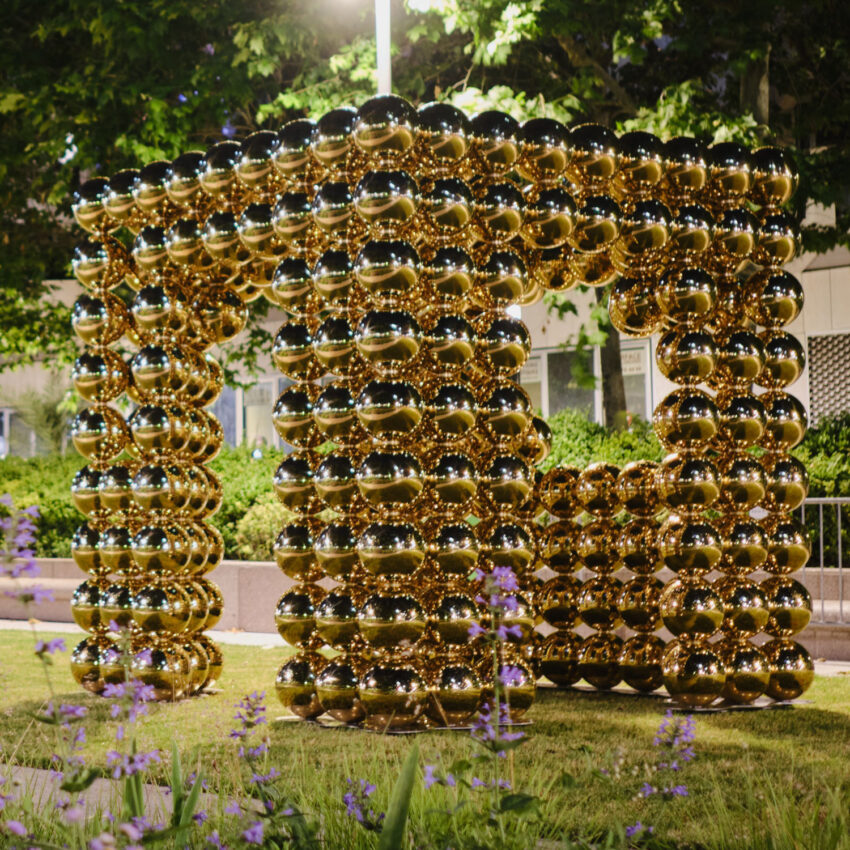 Place
La Defense, Paris, France