Half Pyramid
Cyril Lancelin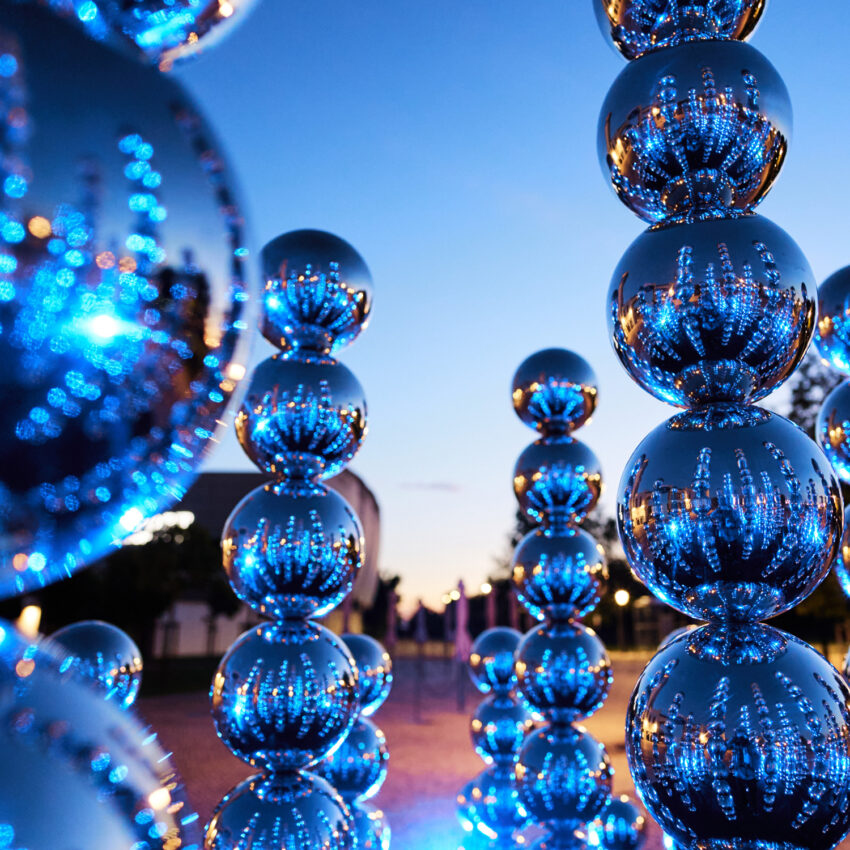 The latest Half Pyramid artworks we fabricated for Cyril Lancelin were installed in Lisbon, Portugal. This site-specific project was developed exclusively for Freeport Fashion Outlet Lisboa.
Blue pyramid and Silver pyramid sculptures are made of hundreds of mirror-polished, steel spheres giving the public an experience based on reflections and illusion. Through its form and colors, the installation refers to the ocean and is a tribute to its infinity and beauty. At the same time, it allows the viewers to dive deep into its volume and voids. Whoever enters the pyramid, disappears in-between the rows and columns of spheres, just like one disappears between the waves.
In his works, the artist continues his exploration of various ways of influence and artistic expression given by simple, basic shapes such as pyramids or spheres. Half Pyramid sculptures are another fine example of immersive installations created by Cyril Lancelin and his first artworks in Lisbon, Portugal.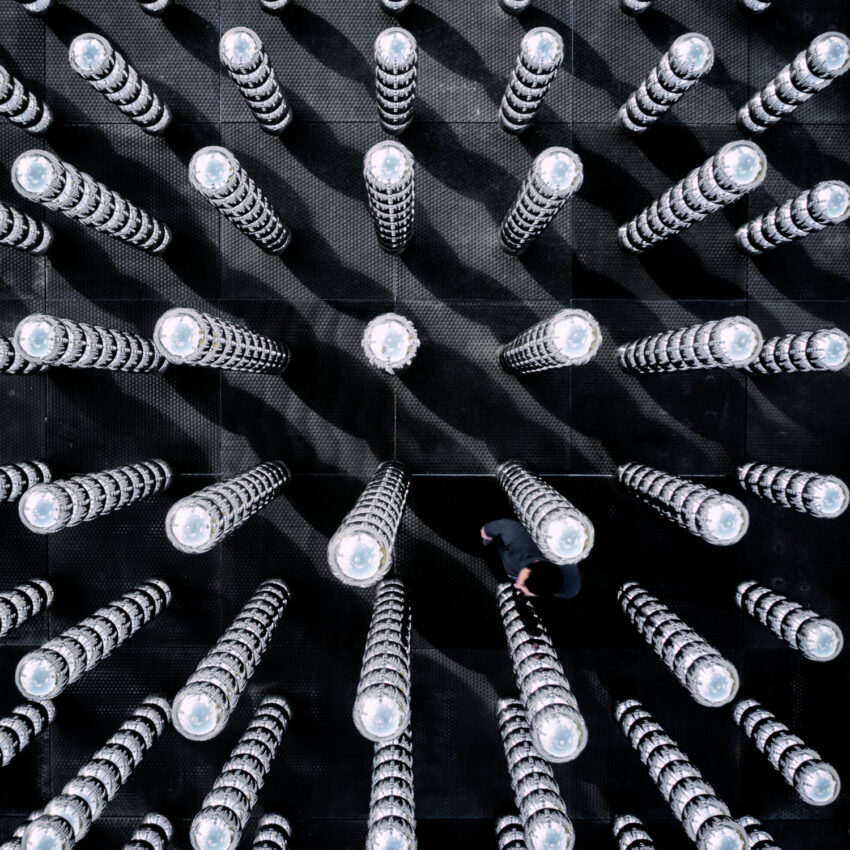 Client
Freeport Fashion Outlet Lisboa