Calligraphy Sculpture
Jassim Al Nasrallah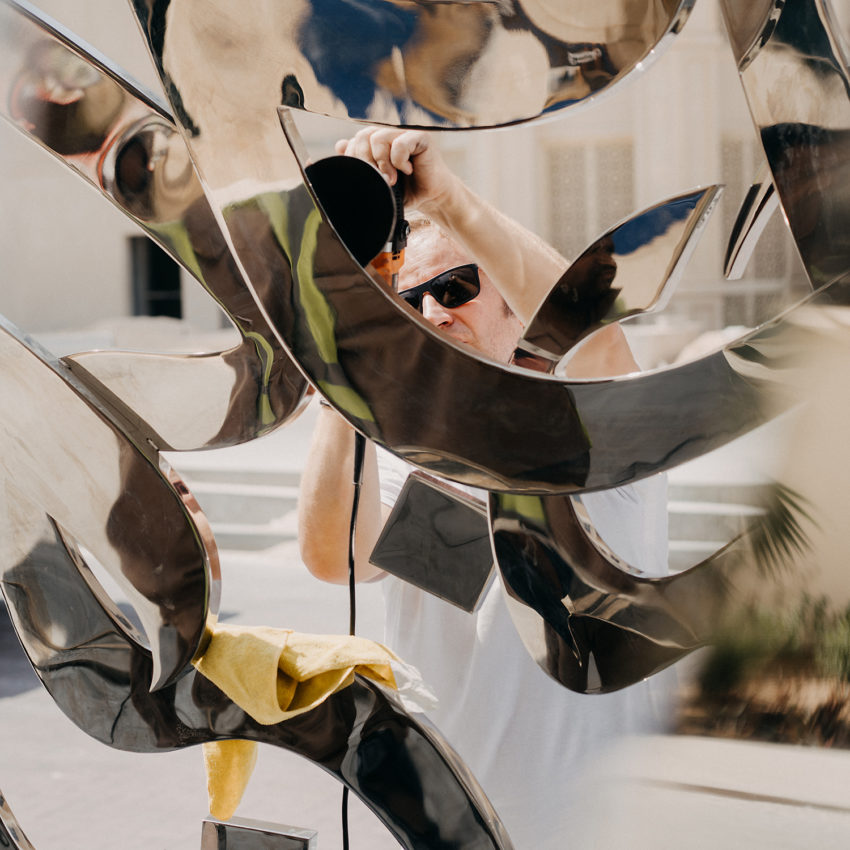 Calligraphy Sculpture
Believing in the importance of modernizing calligraphy and respecting its history is what brought this artwork to life. Located in front of the second Hilton Hotel in Doha, 'Calligraphy' pays homage to Arabic culture and its history.
Jassim Al Nasrallah, Kuwaiti master of calligraphy, was asked to design a piece that will frame the entrance of the Hilton Hotel and will carry a meaningful message. The sculpture was inspired by an Old Arabic poem that reflects on evanescence, farewells, and reunions. Jassim Al Nasrallah managed to beautifully capture its meaning in this mesmerizing artwork, which now reminds the visitors about important departures and long-awaited comebacks.
We had the privilege of manufacturing this piece, which consists of 57 elements made out of mirror-polished 316 L stainless steel. Thanks to the automated lighting system, the sculpture shines also after nightfall. Displayed from both sides, 'Calligraphy' is what welcomes and sees off guests of Doha Hilton Hotel.