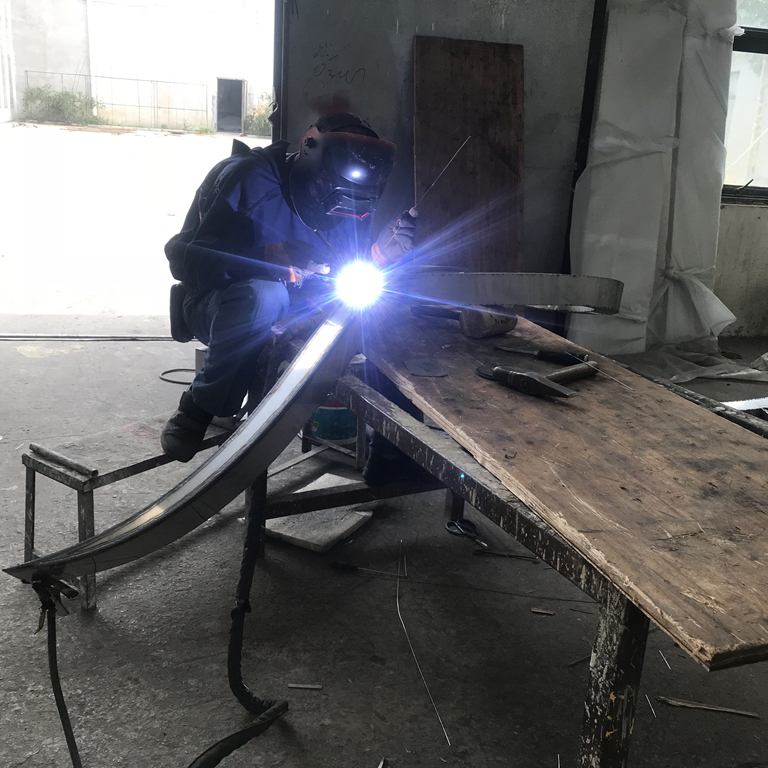 In 2018, during the Dubai Mall enlargement works, Legacy Landmarks was appointed as a public art consultant for the newly emerging wing – Fashion Avenue Extension.
For this project we have reached out to a world-recognized Dubai artist – El Seed. The artwork chosen for this culturally rich part of the world and elegant interior of the mall was a 7-meter-high permanent installation made of mirror polished, elegant stainless steel. The artist's vision was to design and create a three-dimensional sculpture that involves his famous blend of beautiful execution of subtle shapes and Arabic calligraphy, which includes important messages. His approach in this instance revolves around the concept of movement and nomadic culture.
Whilst thinking about the natural flow of the people potentially visiting the mall, el Seed thought about the quote from Francis Picabia:
"We should all be nomads. We should cross ideas, the same way we cross streets and cities."
This approach led him to metaphorical extrapolation of nomadic values and how they can be truly and properly represented to the audiences, who are in the most basic of levels.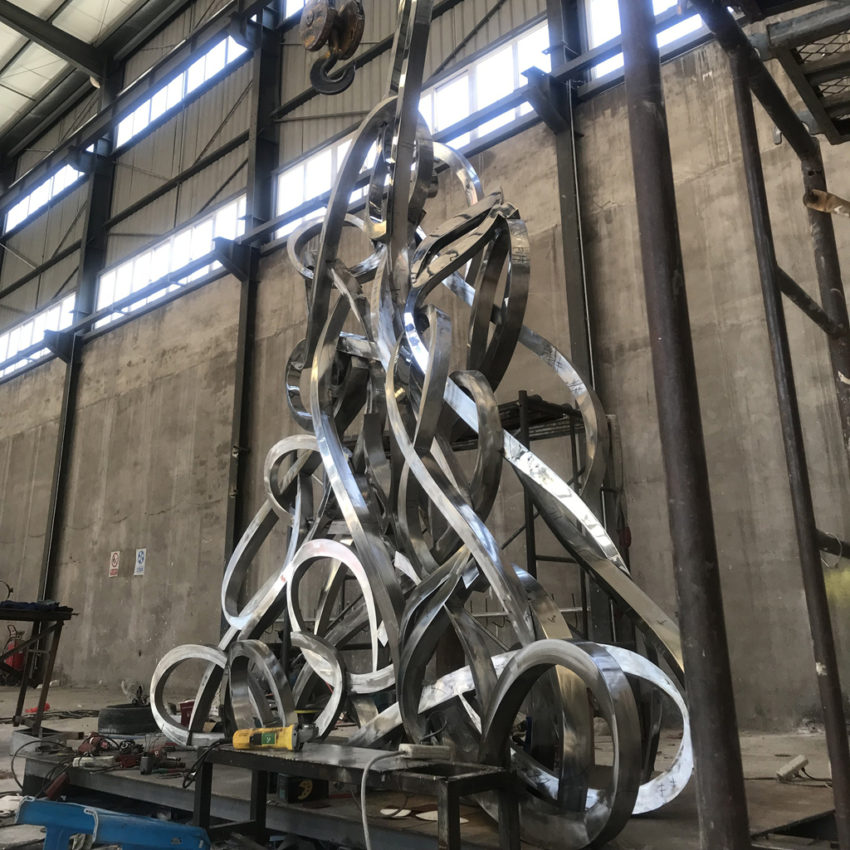 Place
Dubai Mall, Dubai, UAE