Silver Arches
Cyril Lancelin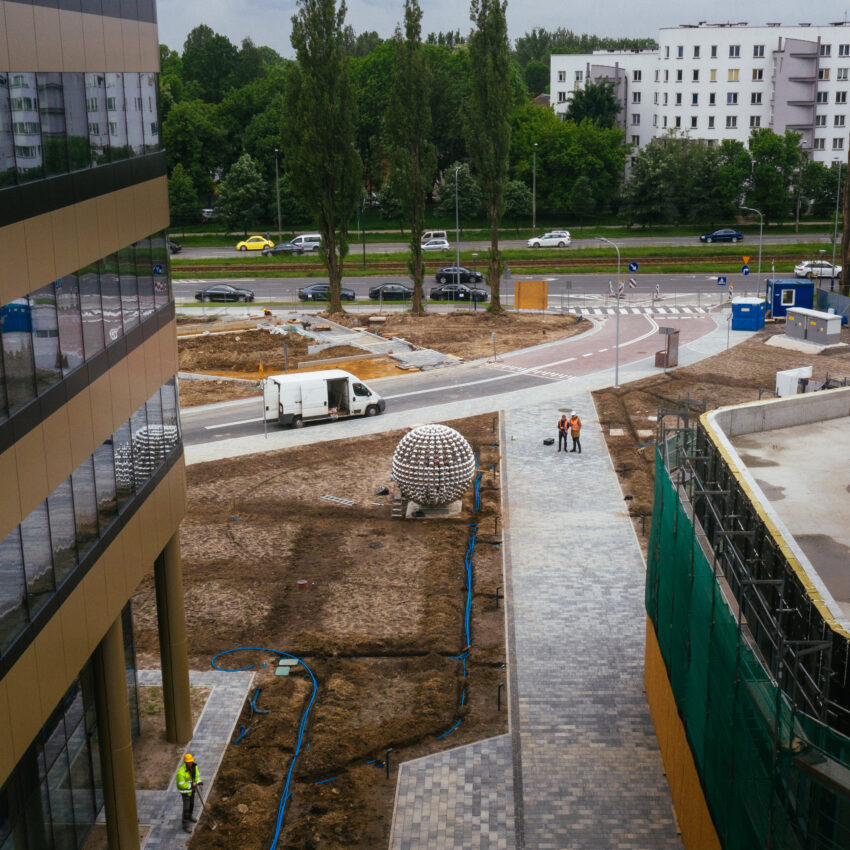 This unique sculpture is the result of the collaboration of a French artist – Cyril Lancelin, known as town.and.concrete and Legacy Landmarks. 
This is not our first joint project of this, but the first one implemented in Poland.
Cyril Lancelin, in addition to his large-format inflatable installations, is also known for the creative use of various geometric forms such as cones or spheres, which makes his works classic and yet outstanding, thanks to the skillful use of these elements in spatial compositions.
Classic, progressive and elegant – these are the exact values we were willing to bring into the newly built INTER-BUD estate property located in Cracow, Poland. In this sense, the Globe Sphere seems to be the perfect match for this residential living and business area, reflecting – literally and metaphorically reflecting its quality and variety in a perfect shape of an electropolished, stainless sphere.